Clip by clip. Picture's almost done.
Looking southwest at a finished section of the Eko Boulevard, on the left, and Access 1 road (temporary designation), on the right. Along the side of Eko Boulevard stone pitching is used to help the sloping areas retain their form as well as provide aesthetics. Access 1 road is initially accessed by Eko Boulevard and services Eko Energy Estate, the Business District, and leads to the Harbour Lights, Downtown, and Marina District.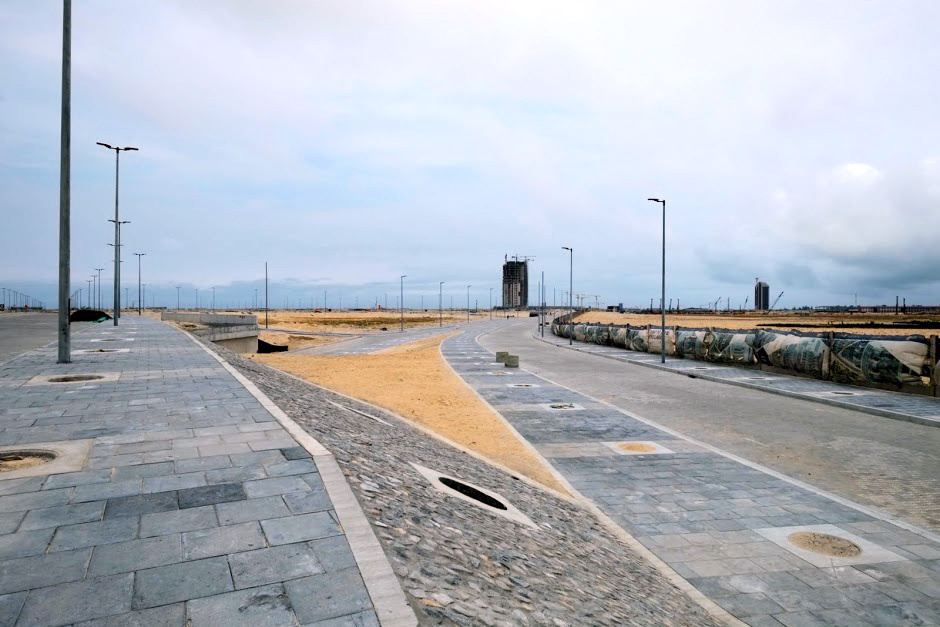 Underground storm drainage pipes prepared for installation under a future road.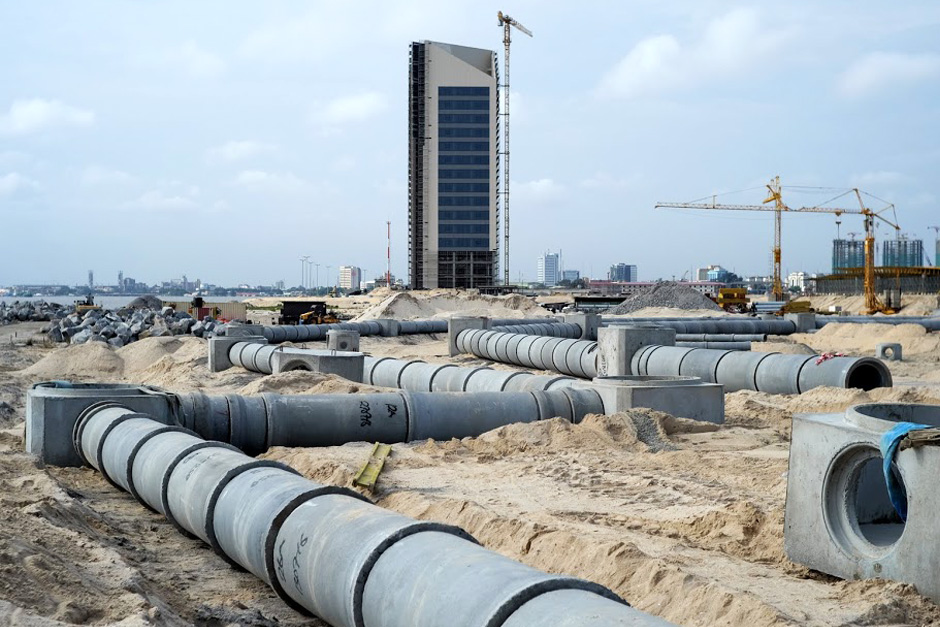 Standing on the Bridge of Avenue 3, looking west, the progress of the Canal can be seen below. Sheet piles have been installed on each side of the canal and will soon receive their cement caps, formally giving shape to the canal. Directly ahead, the bridge for Eko Boulevard can be seen along with accompanying sloped roads. These two sloping roads will give access to the roads which will be built alongside the entire length of the canal.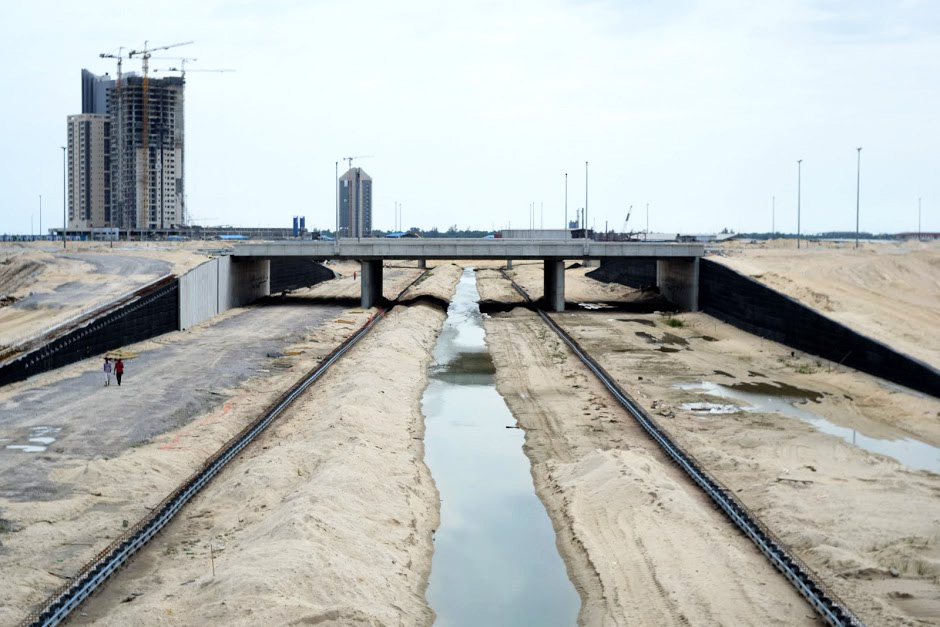 Bridge 10 completed to deck level. It will soon have bridge boundaries installed along the path of the iron rods.