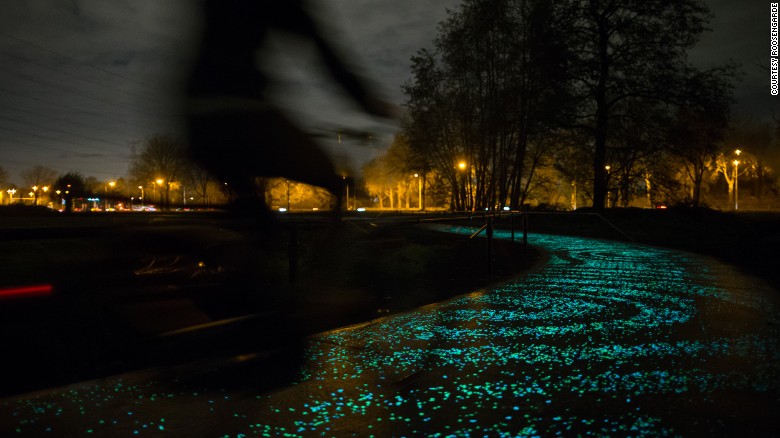 Its interesting how the world keeps evolving, re-inventing the wheel and breaking new frontiers.You would think successfully landing a space shuttle back on earth was a defining moment in the history of man since we've always known for them to just erupt out of earth and never return. Or that trying to exploit asteroids from space was the theme for a comic series (which frankly isn't).
Now the invention-bug has bit again.And its in the area of construction.Mexican scientist José Carlos Rubio Avalos has invented a glow-in-the-dark cement (a key component of concrete) that might one day beautify city nightscapes from Shanghai to Seoul.The energy-efficient material soaks up sunlight during the daytime and begins to emit light as the sun sets.It could be used for exterior and interior applications.
How does it work? Rubio Avalos added photoactive materials to the cement to absorb and emit light, but the greatest challenge was to make the cement, an opaque material, soak up UV rays. To do this, he had to alter its microstructure. Marine blue and bright green are the colors currently available, but Rubio Avalos is working on cement that can glow white, red and purple.
Due to its complex structure, glow-in-the-dark cement is around five times more costly to produce than ordinary cement. A one square meter piece, which is maybe 3mm thick, would cost around $60-$70.
Source: CNN One Square Meter , Space.com , TheVerge.com